We have a faculty dedicated
to helping students achieve….
Our qualified and experienced teaching team is the key to the student's success. At Excel, we select the best teaching experts who have outstanding qualifications with minimum a Bachelor's or higher degree. Many of them are educators currently teaching at schools and colleges with license and certification. They are specialized in their field of study and demonstrate enthusiasm and passion to engage students effectively.
Our tutors are not only teachers; they are mentors who care for each student's personal growth as well as academic performance. They help students overcome the specific challenges they face, discover their strengths and passions, develop long-lasting positive study habits, and inspire confidence to succeed in life.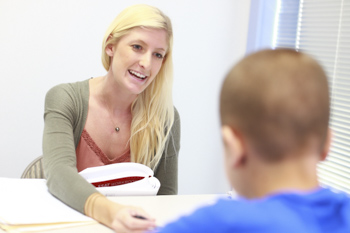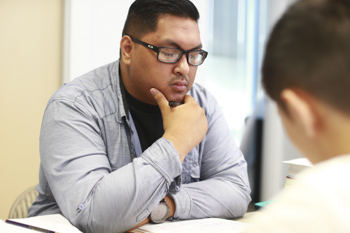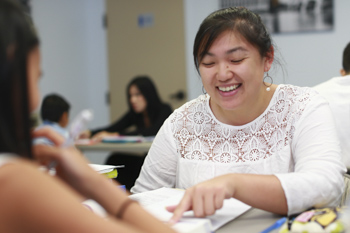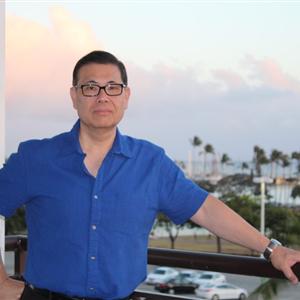 Calvin Ishii
Director of Excel Learning Center
Born in Tokyo, Japan, his family moved to Hawaii when he was 8 years old, with the desire for Calvin to enter the American education system. His interest in Science began during his middle and high school years, solidified by winning the High School Science Fair Award. Calvin scored in the 90th percentile in SAT.
He decided on the University of California at Berkeley to pursue his interest in Science, notably in Photosynthesis.  At Berkeley, Calvin worked with Nobel Laureate Professor Melvin Calvin and graduated with a Bachelor's and a Master of Science in Biochemistry.  He scored in the 95th percentile in GMAT and was accepted into the MBA program at UC Berkeley Haas School of Business (a notoriously difficult school to gain entry).
.
Tutoring became Calvin's passion while in college, and he comprehensively studied various math methods including Mental Math, Singaporean, Korean, Indian, and Chinese Maths. He developed a teaching style underpinned by the use of a multisensory approach to make math fun and easy to understand.
He has extensive test preparation and math teaching experiences in SSAT (Lower and Upper Levels), SAT I, SAT II, ACT, GRE, and GMAT. Many students have gained entry into Math/Science AP courses and Math teams, and others have achieved highly in professional placement tests.
Calvin has been a Certified Educational Consultant since 2010 and was granted a Professional Membership status from Independent Educational Counselor Association (IECA) in 2012. He is the only one with these credentials in Hawaii. Calvin has qualified for membership in Mensa and was also a recipient of American Heart Association Fellowship.
Calvin has been consulting with students in order to obtain admission to top private schools and colleges in US and abroad for over 15 years. By working on both testing and admissions preparation, Calvin has enabled students to achieve admission into their dream schools.
University of Hawaii at Manoa
B.A. in Communications
M.B.A. in Management
University of Puget Sound
B.A. in Business-Finance (Minor in Mathematics and Economics)
University of Texas at Austin
B.S. in Applied Education
Northwestern University
B.A. in Biology
University of Hawaii at Manoa
M.S. in Biology
Dartmouth College
B.A. in Biology
University of Hawaii at Manoa
M.Ed. in Secondary Math Education
University of Hawaii at Manoa
B.A. in Philosophy
 
University of Hawaii at Manoa
B.A. in English
M.A. in Literature
University of Hawaii at Manoa
B.A. in English
Ferris State University
B.S. in Elementary Education
University of West Florida
M.Ed. in Elementary Education
University of Hawaii at Manoa
B.S. in Molecular and Cell Biology
University of Tennessee at Chattanooga
B.Sc. in Mechanical Engineering
Stanford University
M.Sc. in Electrical Engineering
University of Portland
B.A. om Elementary Education
M.Ed in Curriculum and Instruction
University of California at Los Angeles
B.A. in Linguistics and Anthropology
University of Hawaii at Manoa
M.Ed in Teaching
University of Southern California
B.S. in Health
B.A. in Biology
M.S. in Global Medicine


Grinnell College
B.A. in Biology
University of Massachusetts at Boston,
B.A. in Chemistry (Minor in Spanish),
M.Ed in Curriculum and Instruction
University of Hawaii at Manoa
B.A. English and Psychology
M.Ed. Teaching
University of California at Irvine,
B.A. Human Resources
University of Hawaii at Manoa
B.S. Biochemistry (minor in religion)
University of Chicago
B.A. Political Science
LLB. London School of Economics